Corporate values
Our aim is to be an attractive partner to our customers, employees, suppliers, shareholders and society in general.
We aim to operate in a socially responsible manner and to render account for our performance.

Attractive partner
One of the ways in which we seek to be an attractive partner for our customers is by providing a high level of service at competitive prices. Our growth strategy provides our staff with opportunities for personal development, while giving our suppliers the chance to increase their product sales and introduce new product lines.
Quality standards
Society as a whole benefits from increasing levels of employment and the resultant rise in tax revenues. As a supplier of food products, we are fully aware of the importance of food safety. It goes without saying that we comply with all external quality standards.
Culture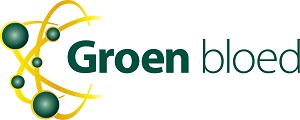 Culture is something you experienced, and for us it is not something you are trying to regulate. We like to choose our own path. We have defined and summarised the elements of our Sligro Food Group culture under the title 'Green Blood'. Find out more in the CSR section - Green Blood.