Strategic partnership agreement
Sligro Food Group N.V. en HEINEKEN Nederland B.V. announce that following a previous letter of intent and approval by the Netherlands Authority for Consumers & Markets (ACM), final agreement has been reached concerning the strategic partnership announced on 9 May 2017 for beer and cider logistics in the Netherlands and sale of other parts of the HEINEKEN beverages wholesaler to Sligro Food Group.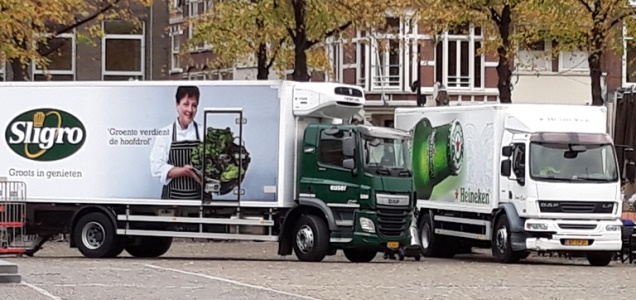 Koen Slippens, CEO Sligro Food Group:
"We're proud that both market leaders are entering into this special partnership. There will now be an intensive start-up phase, followed by an integration period that will take three to
four years. To make combined beverage and drink deliveries a reality, over the next few years we will be investing around €80 to €100 million in an integrated state-of-the-art distribution
network. We expect to be able to achieve full synergy."
Pascal Gilet, General Manager HEINEKEN Netherlands:
"This partnership means that both parties can join forces with the aim of providing our customers with even better service. 2018 will primarily be a transition year in which we will gradually see the benefits for our joint customers, whilst maintaining quality and maximum service levels. At HEINEKEN Netherlands, we are looking forward to concentrating fully on our core competencies: brewing, packaging, selling and building fantastic beer and cider brands."
Read the press release below.
Download Agreement Sligro-Heineken
(558,4 kB)
Would you like to receive press releases of Sligro Food Group in your mailbox? Please mail your name, address and e-mail to Mieke van de Valk: mvdvalk@sligro.nl